Marc Tuerlinckx aka Sparkle Marc (Guitars)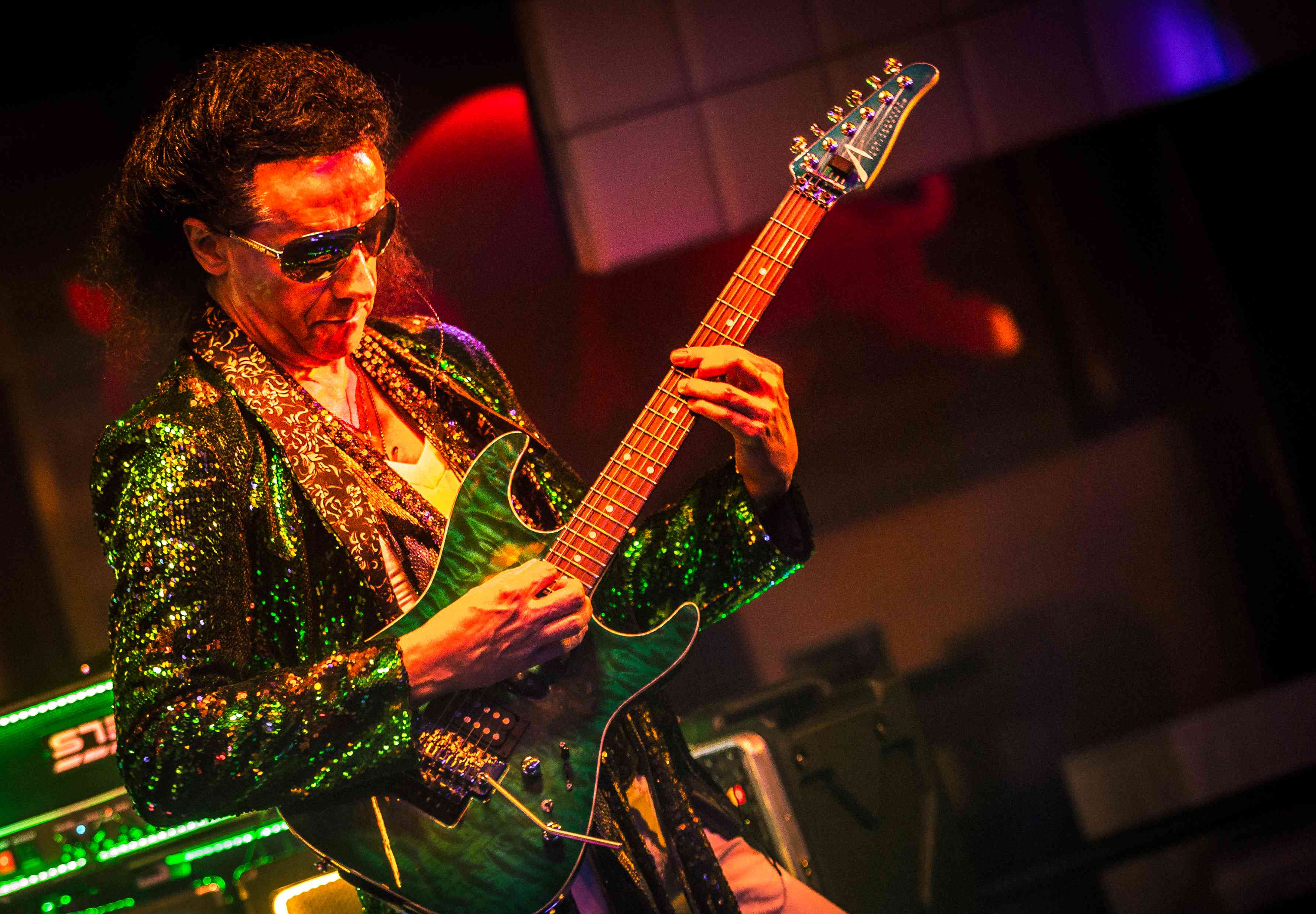 Biography
Marc Tuerlinckx aka Sparkle Marc
Guitarist / bandleader / band coordinator
Autodidact
Influences: Nile Rodgers, Carlos Santana, Jimi Hendrix, David Gilmour, Brian May, …
During his musical career he always preferred to play in bands that were founded by himself.
"Tools of Trade" (co act with Kevin Coyne), "Level" (3 headed line up) and perhaps  most successful the band "Challenger" that lasted for almost 20 years
They started out with own compositions, participated on the low budget CD compilation "Zwart/Wit Bewogen" and later covered the whole pop/rock repertoire, playing different times on wellknown Belgian Festivals like Swinging Genk. They even backed up Guy Swinnen (frontsinger of the Scabs) on some gig.
Eventually Smooth Flavour became the ultimate challenge in which Sparkle Marc could find his real development as a rhythm guitarist and band concept designer. The disco world of glitter and glamour was the ultimate biotope to realize this goal. The name Sparkle Marc is very applicable for the guy behind it cause Marc is really fond of flashing guitars, outfits and stage lights.
Besides being an active musician he was always kind of a gear freak, no wonder that he worked for many years in different music stores as a salesman.
Favorite gear: Tom Anderson guitars, Roland, Steavens and Koch amps and all kind of stompboxes.